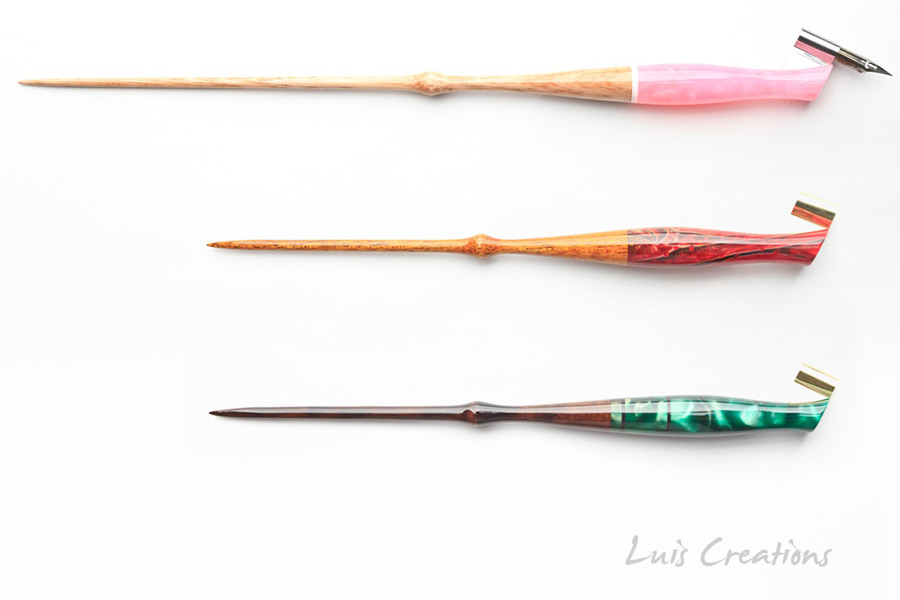 Custom oblique pen holders for Kalomakeart (Hong Kong)
A few oblique pen holders are specially made for a talented calligrapher @kalomakeart who runs a successful calligraphy workshop in Hong Kong.
From top to bottom: An extra long 275mm Strawberry Ice Cream, a 205mm Red Sleeves (the wooden part is Tasmanian Blackwood stained in golden yellow). To me, it looks like a strawberry jam with honey. The bottom one is a special edition 205mm Greensleeves, with 2 black stripes divided the green acrylic, the wooden part is cocobolo stained in Japan brown.
(Visited 1,615 times, 1 visits today)